By: Joseph Middleton
In early April 2010, I was blessed with a trip to Chicago. While there, I knew I just had to go to some of the old landmarks (pun intended) of Golden Era Gospel. After all, Chicago is where traditional black gospel music got its start, and continues to be a hotbed for gospel artists today. I was so glad when Chicago based Gospel Historian, Bob Marovich of
The Black Gospel Blog
took me and my family on a great tour of Chicago's gospel landmarks, as well as other prominent landmarks such as the site of Chess Records, Greektown and Harpo Studios just to name a few. Here are a few photos from Bob's superb gospel tour!
Note: If you are having problems viewing the photos as-is, please click on them to get a better view.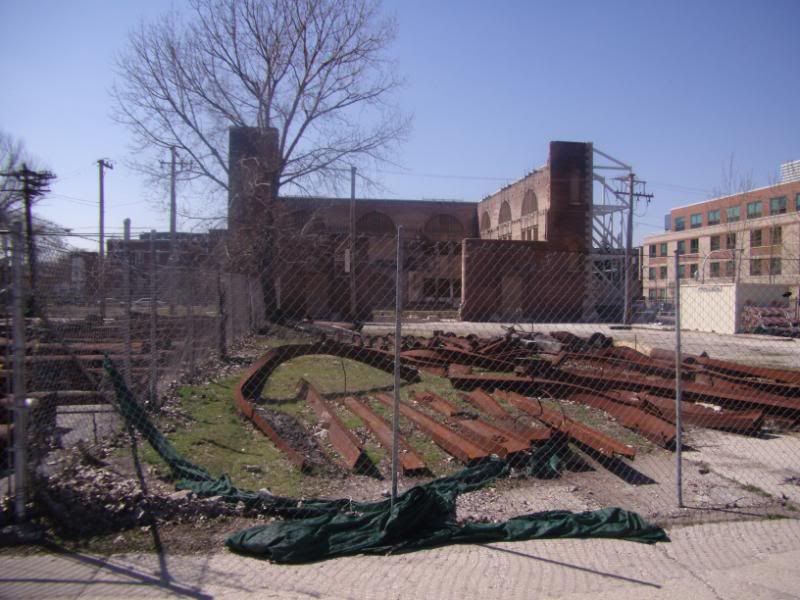 This is a sad sight to behold, the gutted skeleton of the fire ravaged Pilgrim Baptist Church. For decades, Thomas A. Dorsey was the musical director at this church.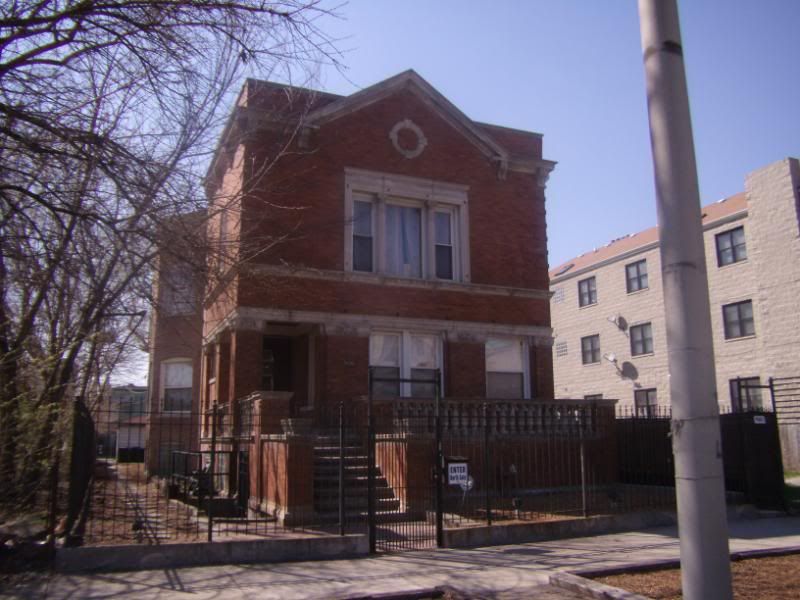 This is the home in which Roberta Martin lived during the 1940s. It was in this house that she married Rev. James Austin. Rev. Austin was also the father of Lucy Matthews Collier, aka: Little Lucy Smith. Lucy joined The Roberta Martin Singers in 1949 and served not only as a soprano vocalist, but as an organist on most of their recordings from 1949 to 1962, and took over Roberta's duties as pianist and musical director from 1963 to 1970 (though Lucy was playing the piano in recording sessions as early as 1959).
This was Roberta Martin's home located in Hyde Park. She lived there from the 1950s until her death in 1969. It was (and still is) a grand home.
The First Church of Deliverance is particularly important for a few reasons. In the 1930s, it was the first church to introduce the now ubiquitous Hammond B3 organ to gospel music, and in 1934 became the second black church to have a radio broadcast, which still airs to this day.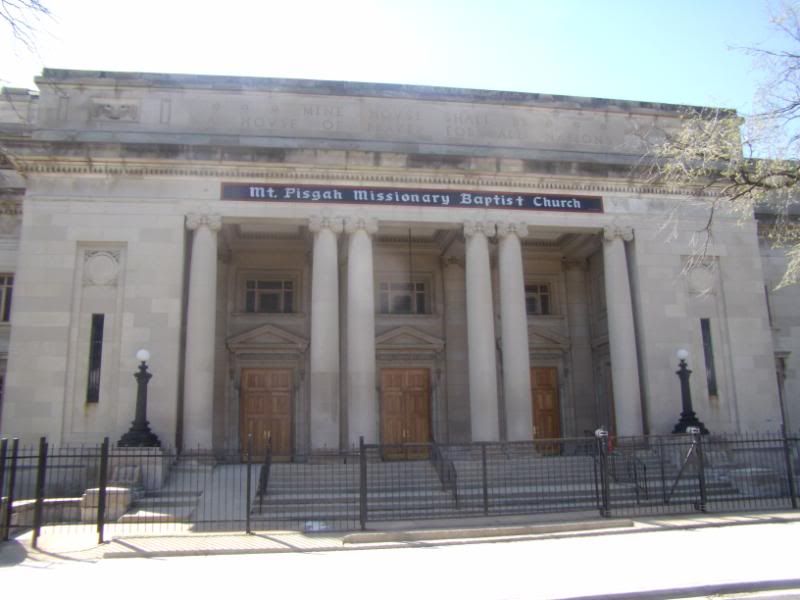 Mt. Pisgah was where Roberta Martin served as the musical director. After her death, Lucy Collier and Willie Webb took over the position. Mt. Pisgah was also where Rev. James Cleveland recorded an album in 1981 with the Chicago GWMA Mass Choir, and reunited members of The Caravans and The Roberta Martin Singers to record a few tracks and go down "old school boulevard".
This is Metropolitan Apostolic Community Church, where many gospel artists held programs. And right next door is another building of importance, which you'll see in the photo below.
If Rev. Stanley Keeble gets his wish, later this year, this building will serve as the home of the
Chicago Gospel Museum
Once again, THANK YOU Bob Marovich for the tour!